A taste of Zapotec village life
Located three hours south of Oaxaca City, towards the coast, we offer a retreat space to those wishing to unplug from the world amongst a beautiful ambiance of plants and flowers as well as gorgeous mountain and valley views. We provide, amongst other things:
Solar heated showers.

Yoga space and meditation hall.

Beautiful hikes in the woods, by the creek and waterfalls.

Visits to see our handicraft process.

Peaceful environment to unplug from a hectic world.
-- Reservations can be made in Spanish with Mary Ramirez via whatsapp +52 951 178 1713 or with Kalindi in English via kalindiattar@gmail.com --
Please note that all prices are given in Mexican Pesos and are cash only. If you would prefer to make a transfer in advance, please write us for more information.
We kindly recommend to plan ahead as there are no ATMs in the area.
No pets. Thank you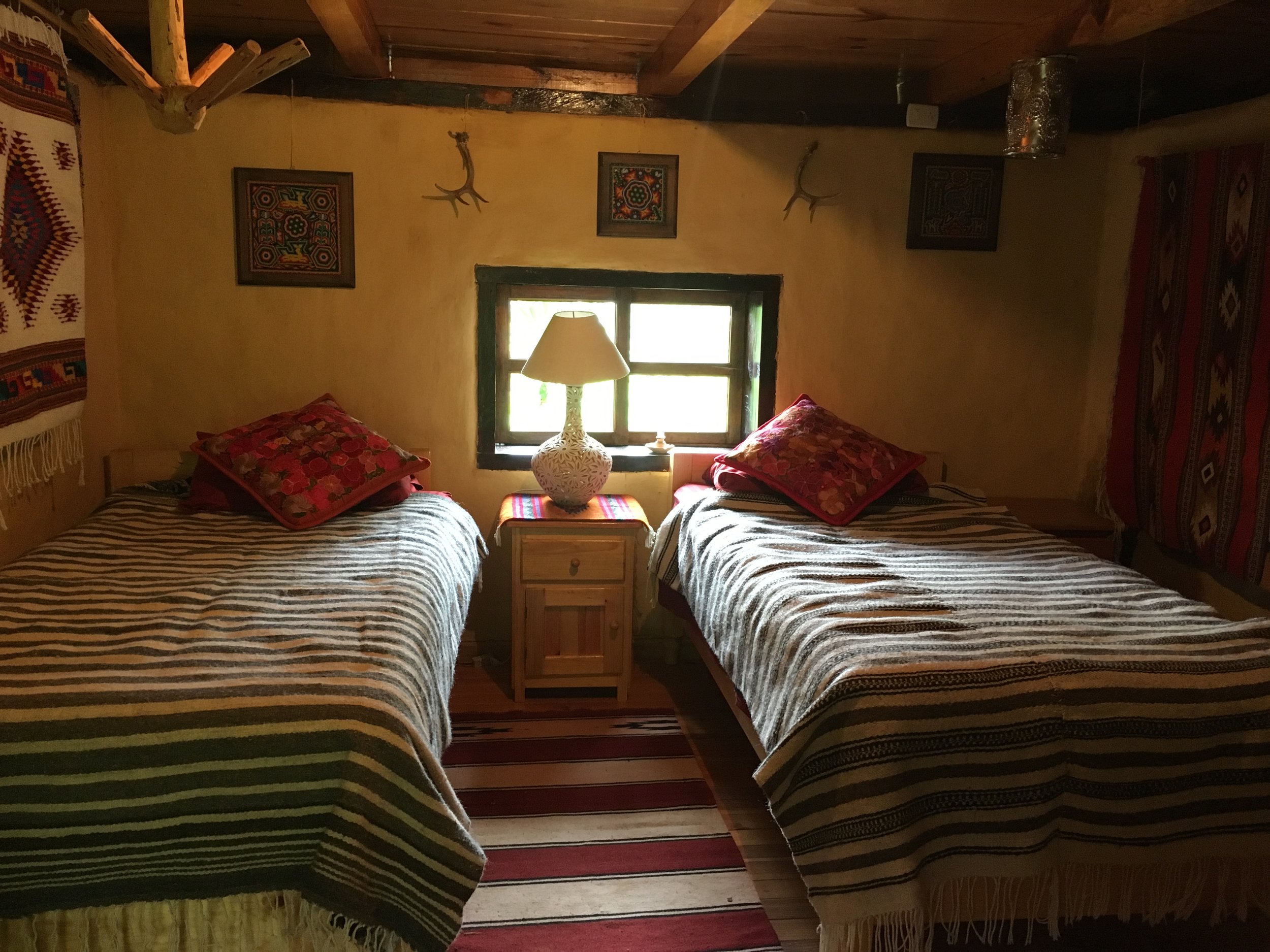 Two individual sized beds-
Has its own fireplace
1-2 personas $650 pesos

extra bed $100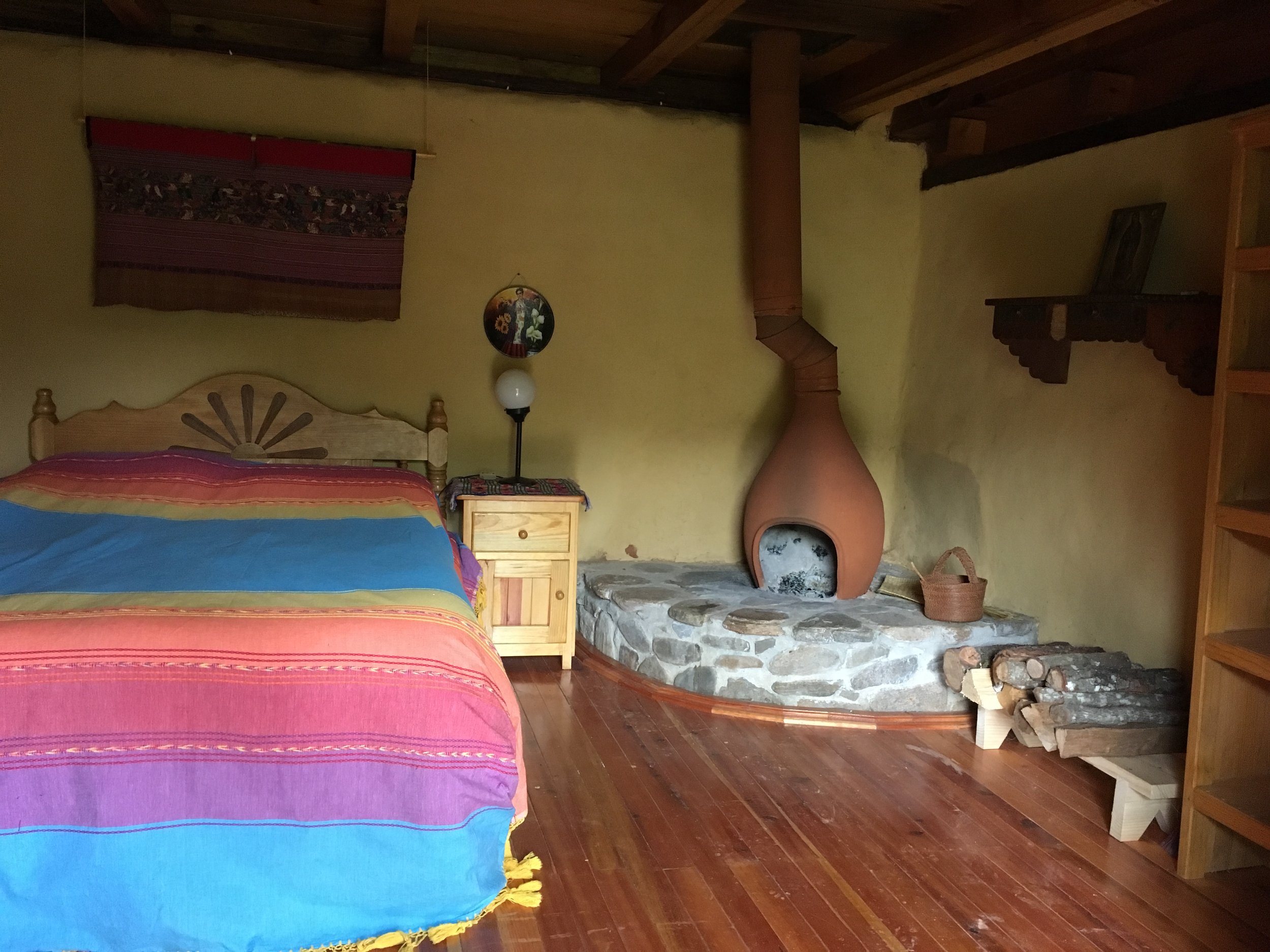 Matrimonial sized bed-
Has its own fireplace and patio
1-2 personas $650 pesos

cama extra $100
Buena Vista Cabin-
Earth cabin with fireplace, matrimonial bed, and large patio with mountain view. Outside, private, ecological bathroom. Optional bedding for second story.
Vegetarian Meals
in Retreat Space
breakfast - 85 pesos per person
lunch - 120 pesos per person
dinner - 120 per person
Prices may vary depending on the order
Traditional sweat lodge - Temazcal
3+ people - 200 pesos per person
2 people - 300 pesos per person
1 person - 600 pesos
To learn more about our school, garden, and community projects, please visit https://www.facebook.com/ecovillananda/ or https://www.ecovillananda.com/
Or
See more of our work with Khadi Oaxaca on our Facebook page https://www.facebook.com/KhadiOaxaca/ or instagram
DIRECTIONS TO OUR LOCATION:
Turn off the main road in La Venta, where there is a sign SS Rio Hondo, or in San Jose del Pacifico, until you reach San Sebastian Rio Hondo.
Turn right, take the only cement road down the hill, then take the second right of the cement roads.
Come to the end of the main road - Look for parking.
There is a store on the corner - the owners and retreat center managers, Mari and Eloy, or anyone around, can point you in the right direction.
Walk down a cement hill until arriving at a large wooden door on the right. Welcome!